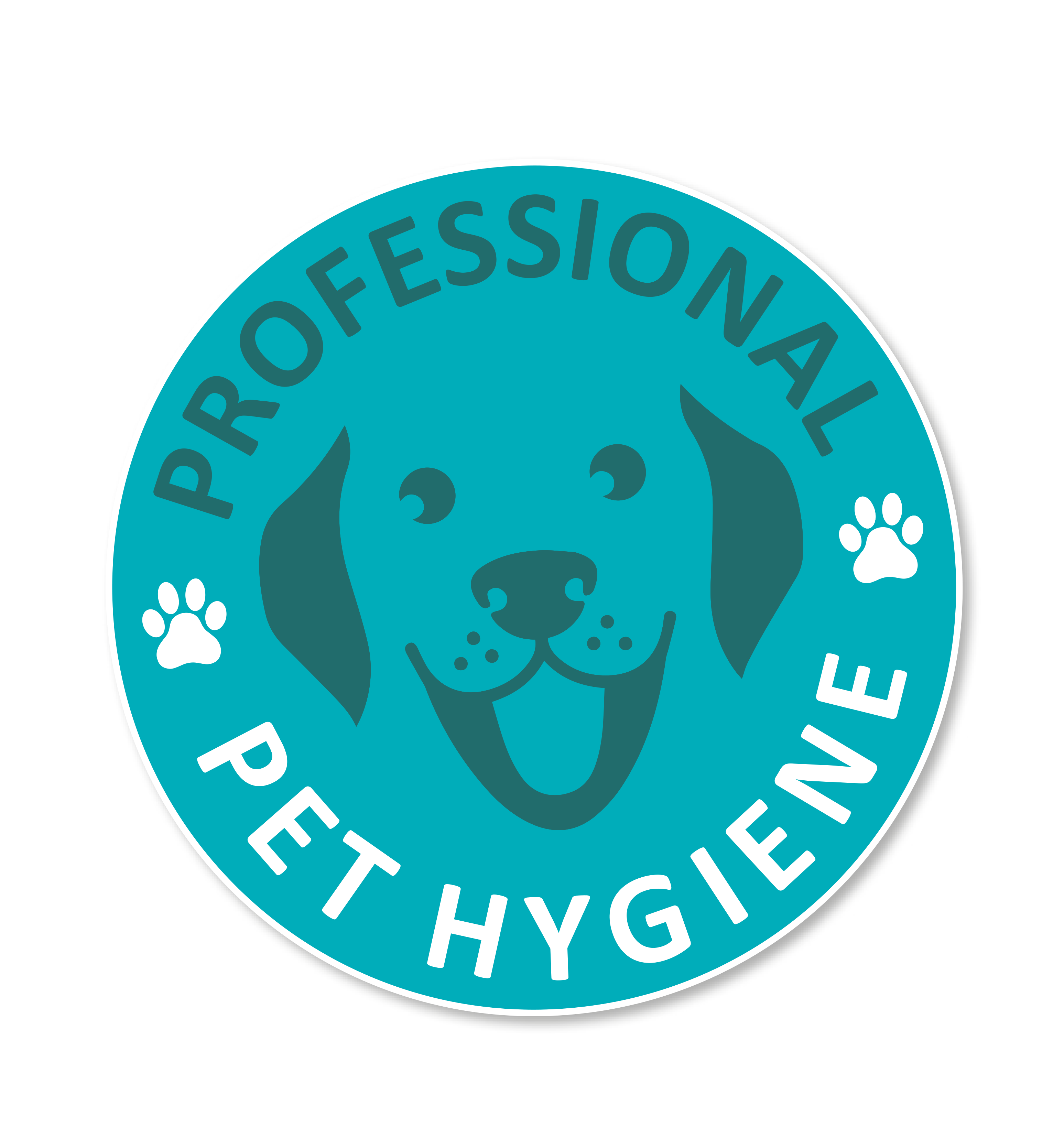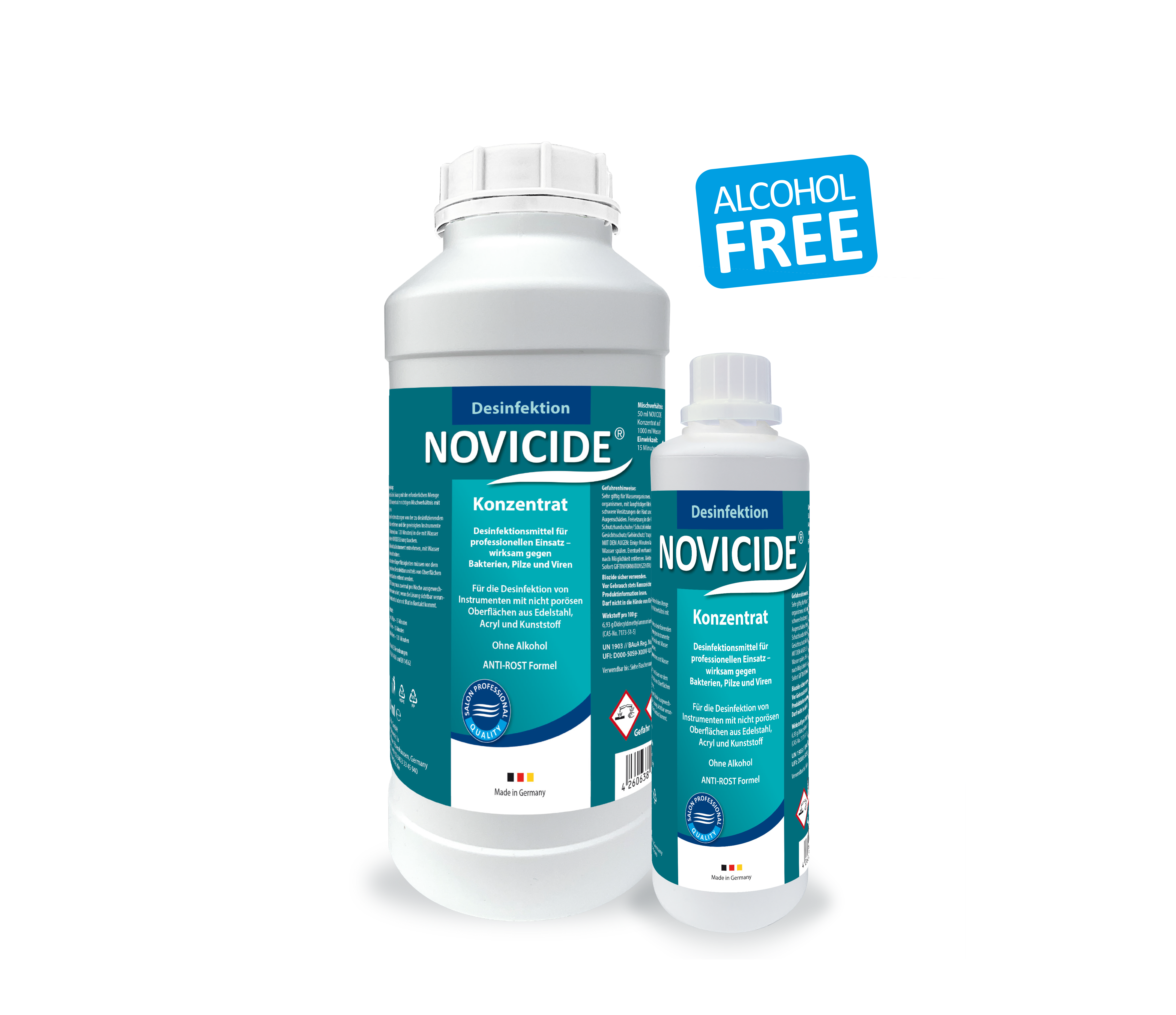 NOVICIDE Disinfection Concentrate
The name NOVICIDE stands for the highest level of expertise and quality in the field of professional salon disinfection and hygiene.
NOVICIDE Concentrate guarantees full medical disinfection of hairdressing and cosmetic tools
Reliable and proven effective against all viruses (e.g. Covid-19), bacteria and fungi
Safe to use on smooth, non-porous surfaces and instruments made of stainless steel, glass, plastic and acrylic
Easy to mix and apply (Mixing ratio 50 ml concentrate to 1,000 ml water)
15 minutes exposure time
The anti-rust formula protects expensive scissors, instruments, razors and shaving heads
Alcohol free
EU Compliant
NOVICIDE meets the EU legal requirements for the disinfection of surfaces and instruments.
Minimizes the risk of the transmission of diseases, therefore protecting your staff and customers.
Optimal exposure time for scissors, combs and instruments is 15 minutes, but should not stay in the solution overnight!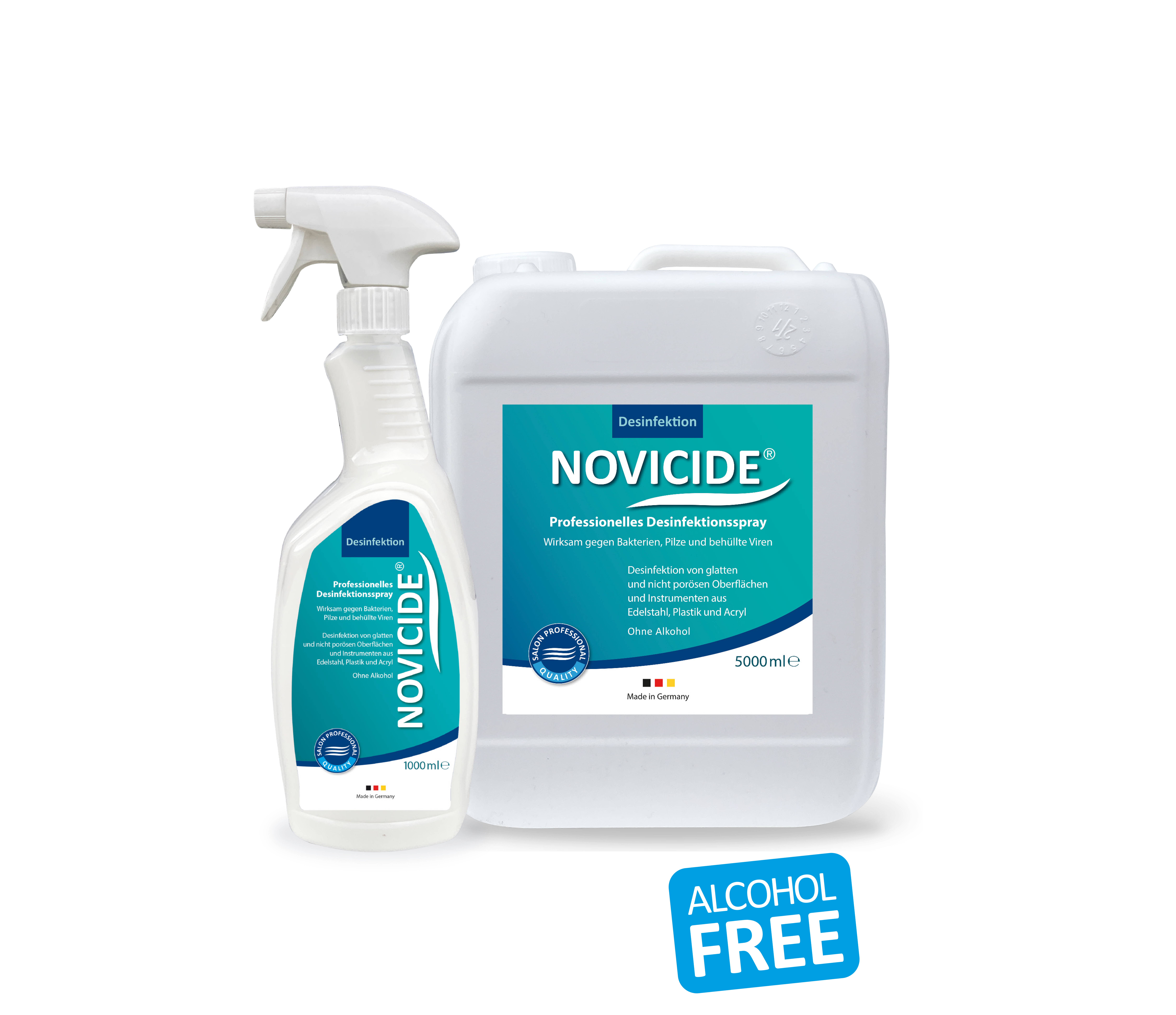 NOVICIDE Disinfectant Spray
NOVICIDE Disinfectant Spray is designed to disinfect smooth, non-porous surfaces and instruments made of stainless steel, glass, plastic and acrylic.
Ready to Use
Safe and effective on any non-porous surface or instruments
Effective against enveloped viruses (e.g. Covid-19), fungi and bacteria, as well as non-enveloped viruses
3 minutes exposure time
Alcohol free
1,000 ml / 5,000 ml (Refill Canister)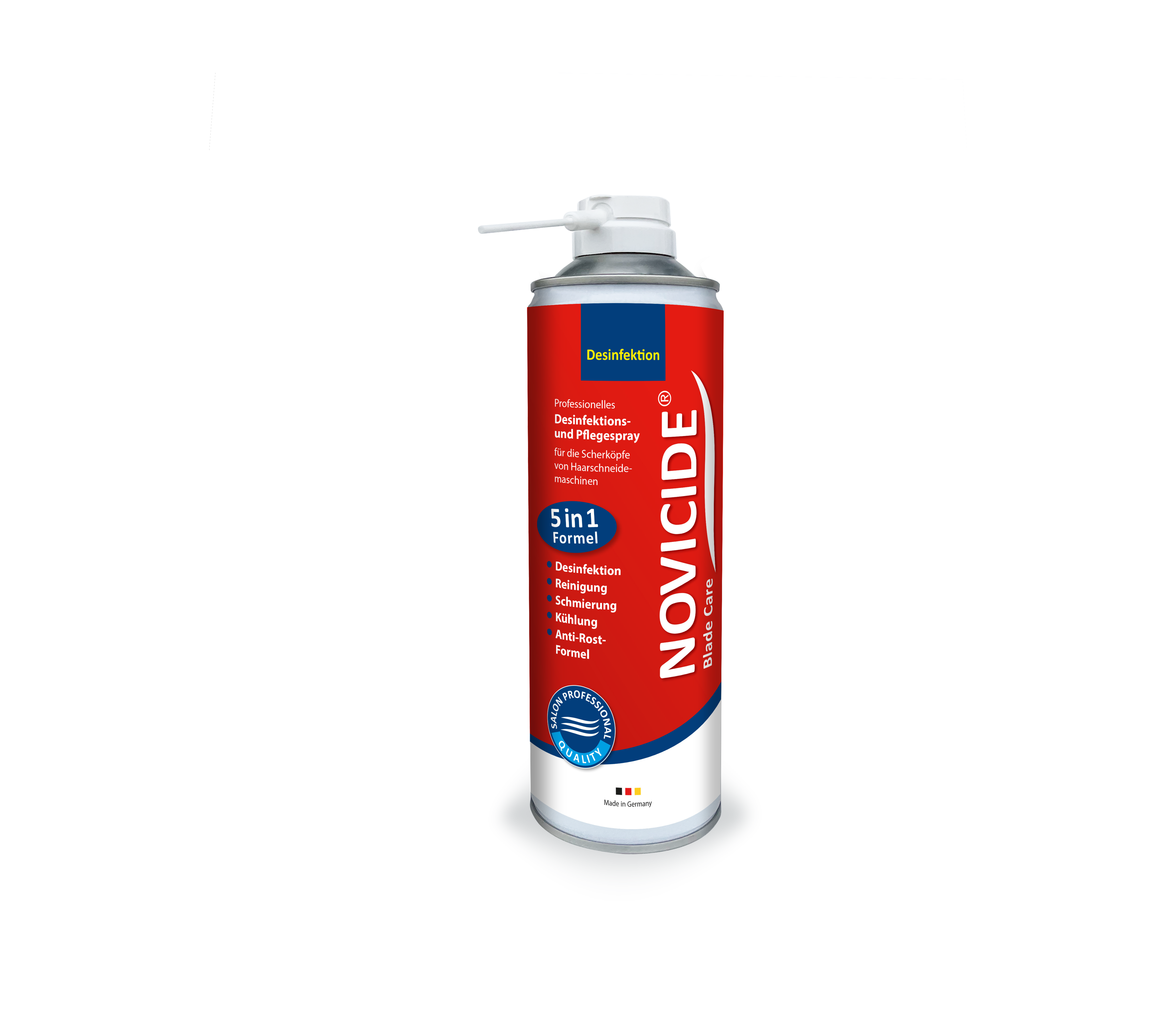 The exclusive 5-in-1 formula for hair clippers and scissors, disinfects, lubricates, cleans, cools and prevents rust all in one simple step.
Disinfects: Effective against all viruses, bacteria and fungi
Lubricates: NOVICIDE Blade Care leaves a thin film of oil which reduces friction and keeps the blades sharp
Cleans: Aerosol spray blows hair, dust and particles out of the teeth of the shaving heads
Cools: Aerosol spray cools blades on contact
Prevents rust: The anti-rust formula protects the shaving heads and extends the life of the hair clippers
3 minutes exposure time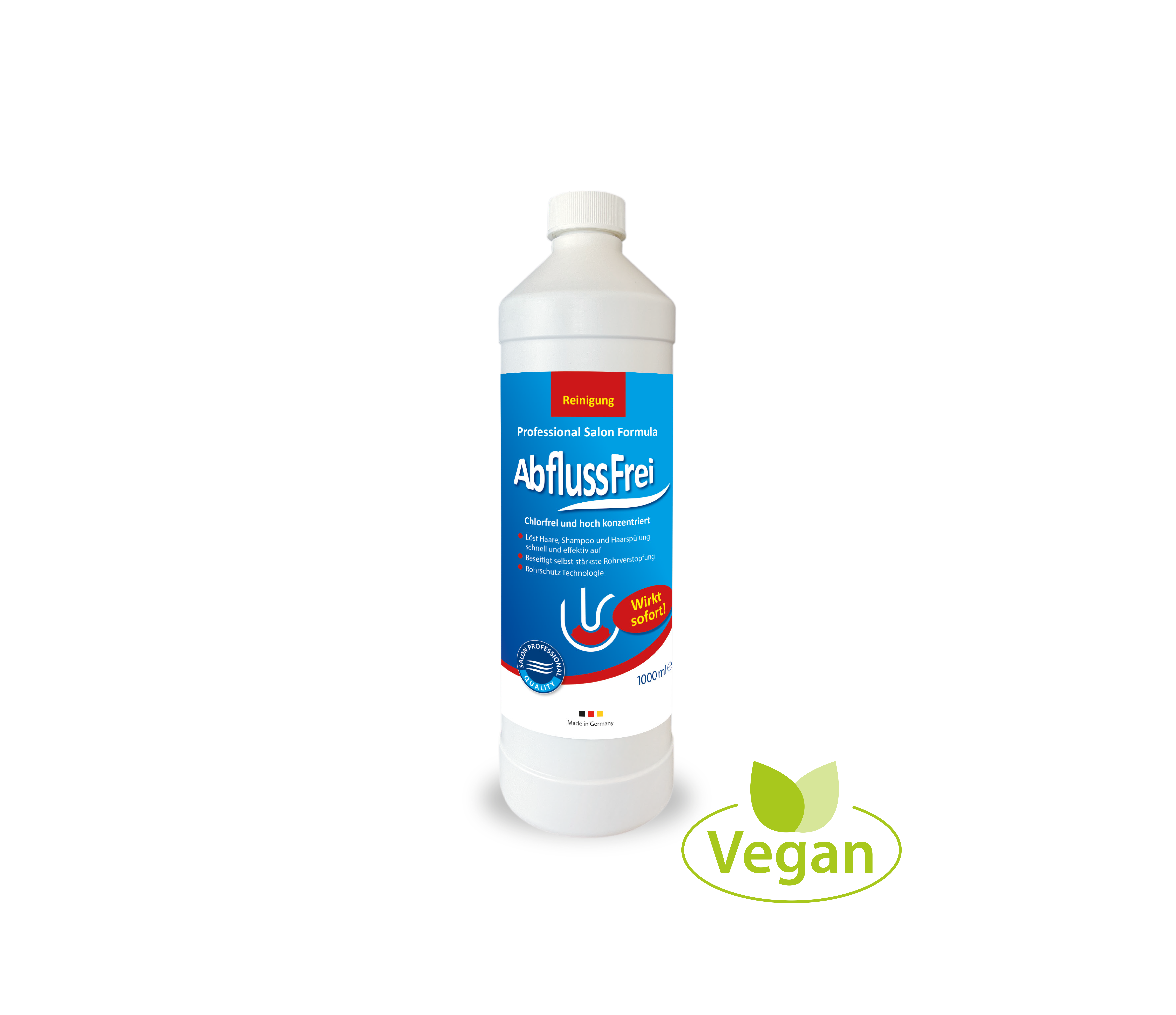 DRAIN BLITZ Professional Salon Drain Cleaner
Specially developed for salons and their special needs. Dissolves hair, shampoo, conditioner and hair color effectively without damaging the pipes.
Simply use 100 ml Drain Blitz once a week to prevent clogs.
For clogged drains, use just 200 ml, wait 10 minutes and rinse with hot water.
Professional formula, specially developed for salons and their special needs
Prevents clogging with regular use
Dissolves all traces of hair, shampoo, conditioner and hair color residue
Highly concentrated, effective and specially tailored to the needs of salon professionals
Vegan
NOVICIDE Disinfection and Hygiene Plan
for the professional use of our unique product assortment –
Made in Germany